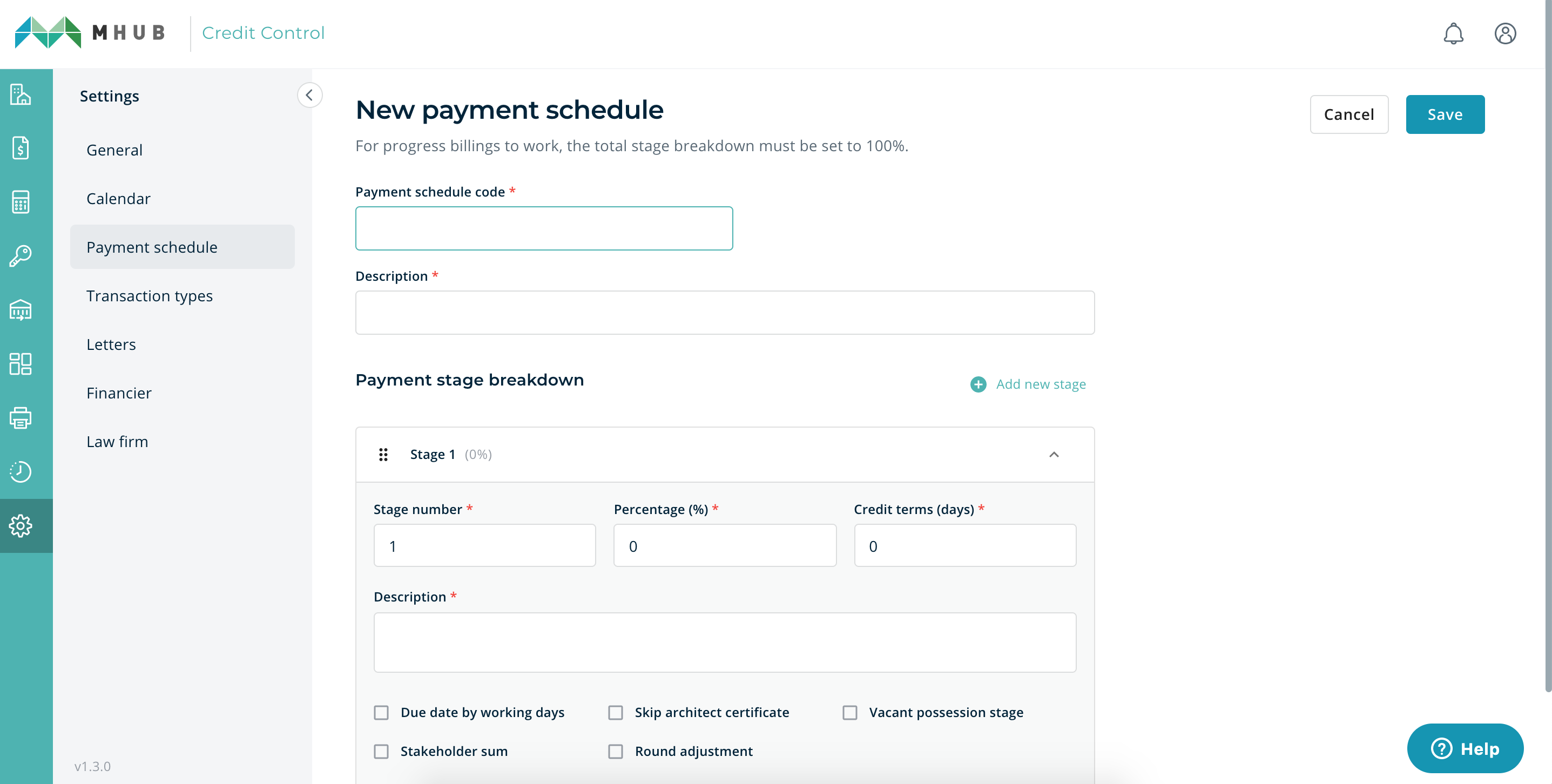 Due date by working days

The credit terms duration will only count in working days.
The due date for the payment will fall on a working day.
Stakeholder sum
The retention sum of 5% of the SPA price, parked with a law firm, where the sum is held as stakeholders to ensure that the developer carries out the defects liability work.
Skip architect certificate
Does not require an architect certificate to proceed to payment.
Round adjustment
Adjust by rounding up the payment amount.
Vacant possession stage
The payment released for Vacant possession stage.