MHub Showroom will be updating the project settings page to a more organized layout that better suits your needs. The current project settings page will be updated by Aug 24, 2021.
All the information attached to the Project Settings prior Aug 24, will be saved and transferred in the updated version, with a new enhanced look.
Please contact support@mhub.my if you have any concerns.
Showroom - Project - Edit
Current Layout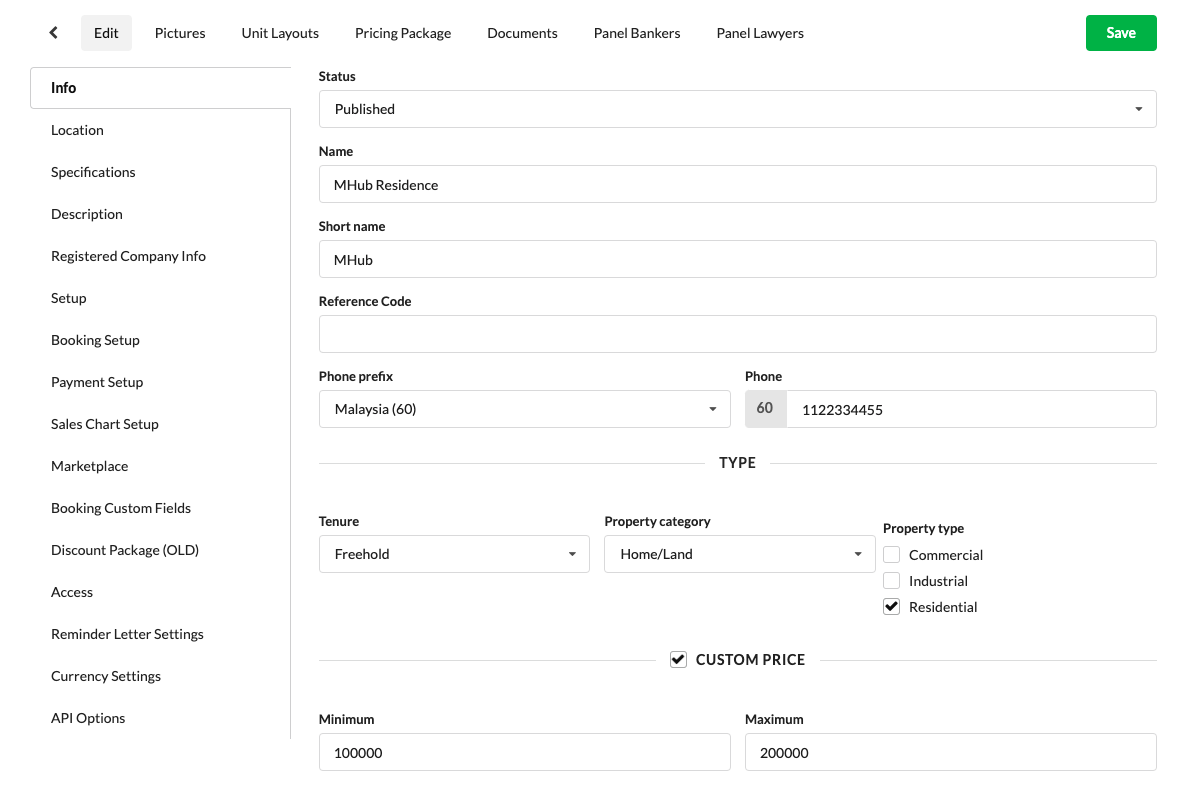 New Layout