There are some Publishing Rules you have to follow and set up before publishing a selected project(s) to SRB via Showroom.
1. Select the Project you would like to publish, click Edit and go to Marketplace

2. To ensure that your potential buyers fully understand your project, you will need to update your project settings to include a few relevant pieces of information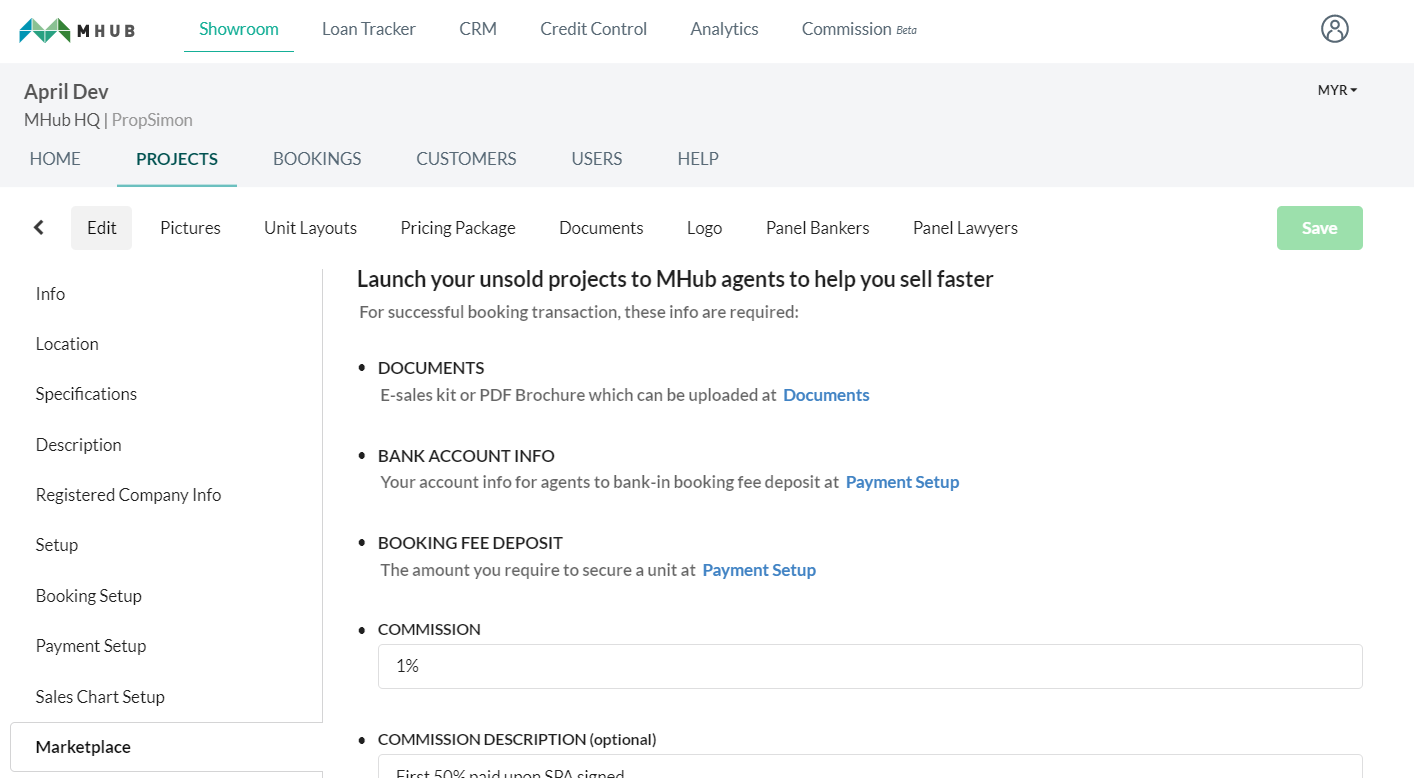 3. To upload the document, which is commonly the PDF brochure you shared in the Showroom for the Buyers to browse. Click Documents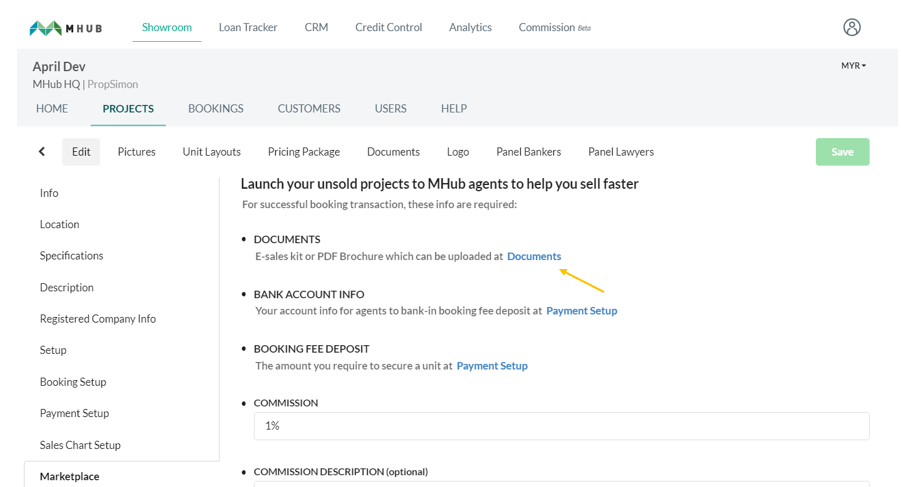 4. Click Add to upload the document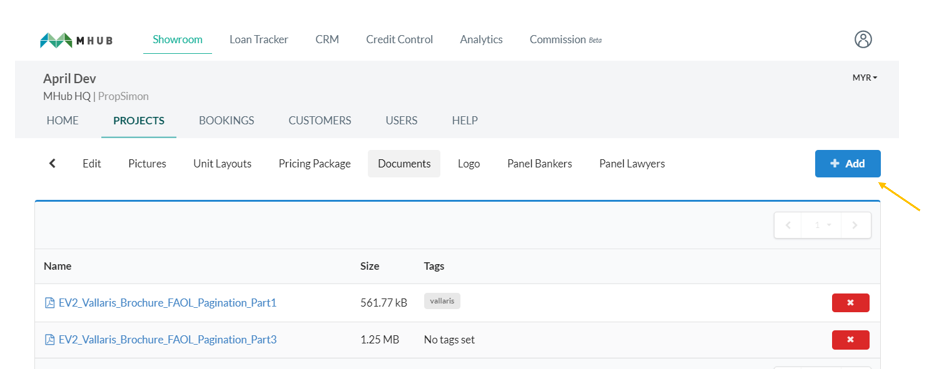 5. Bank Account Info, go to Payment Setup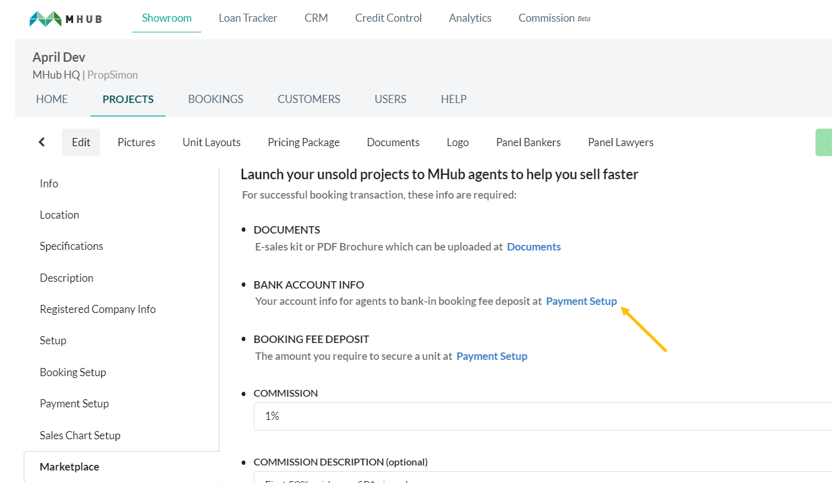 6. Fill in the Bank Account's information accordingly and click Add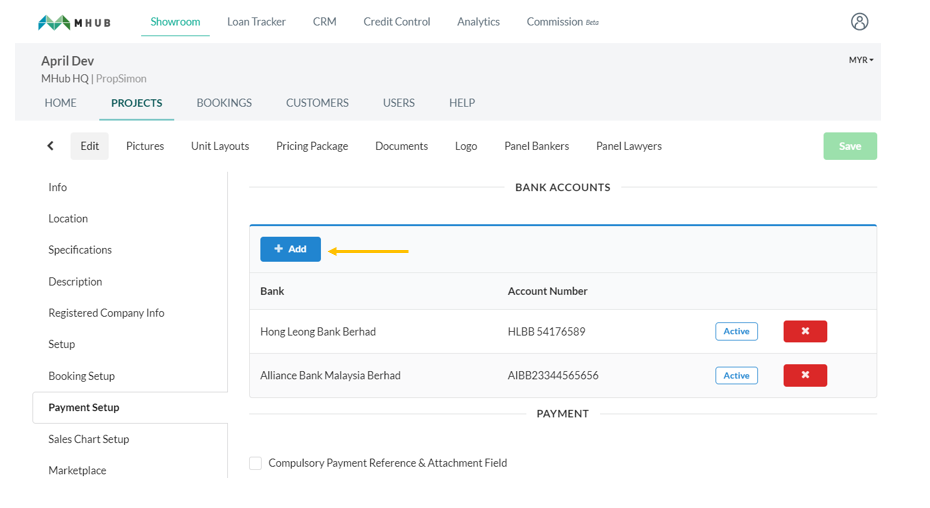 7. Default Booking Fee. Once the amount is filled, click Save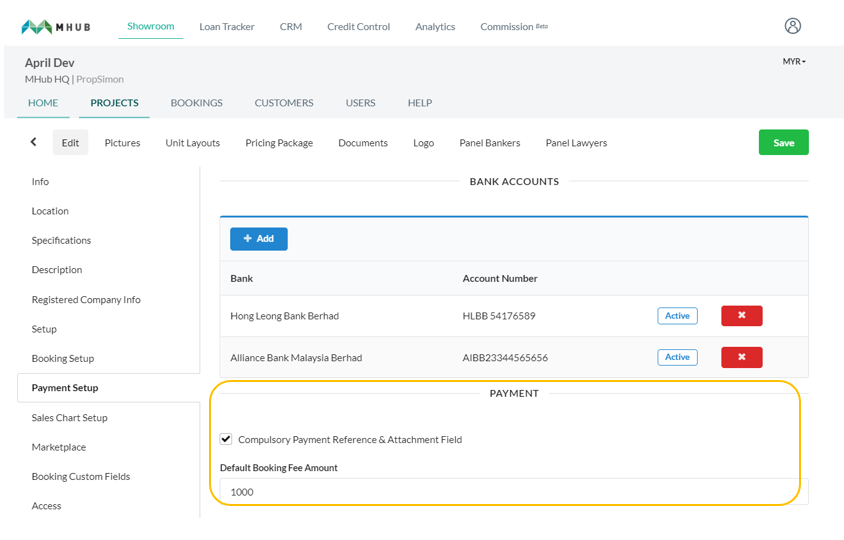 8. Commission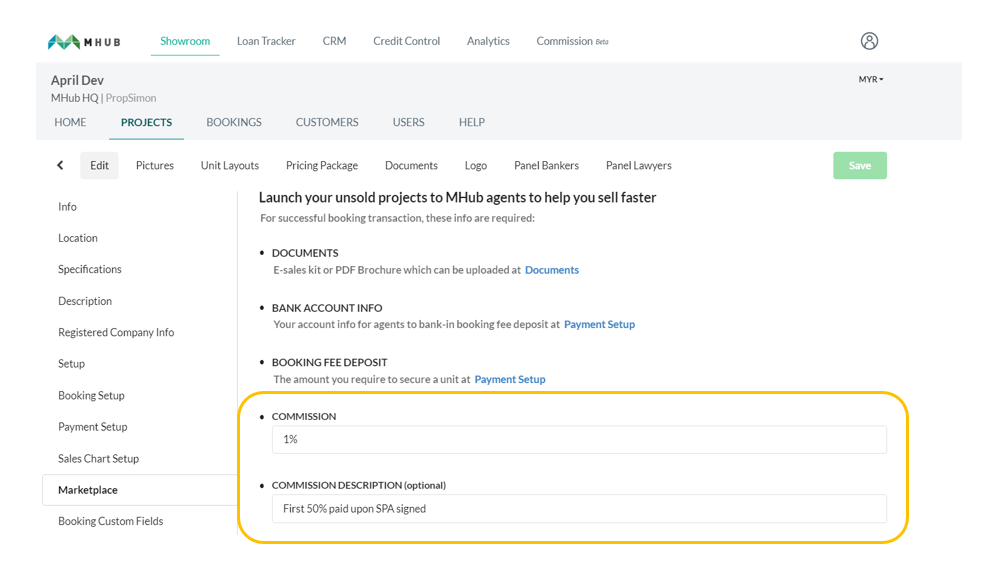 9. After filling in all of the above requirements, click on the Published slider to Launch to Showroom for Buyers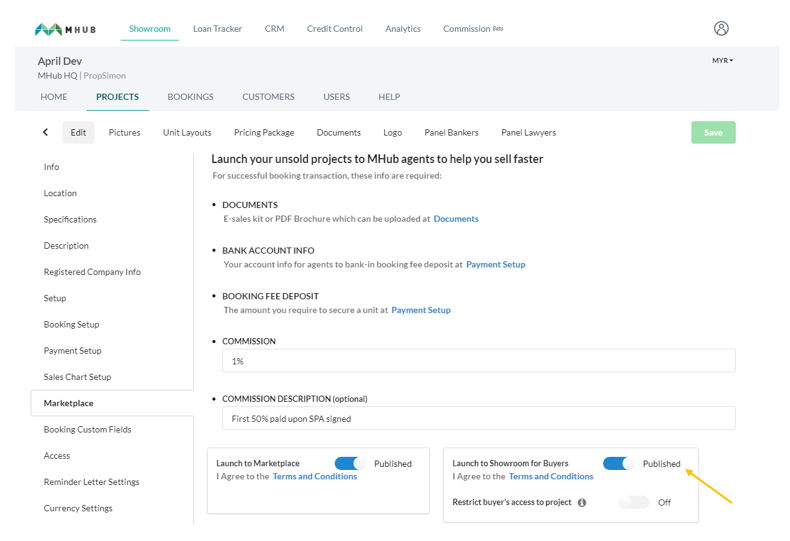 10. Click Save to complete the setup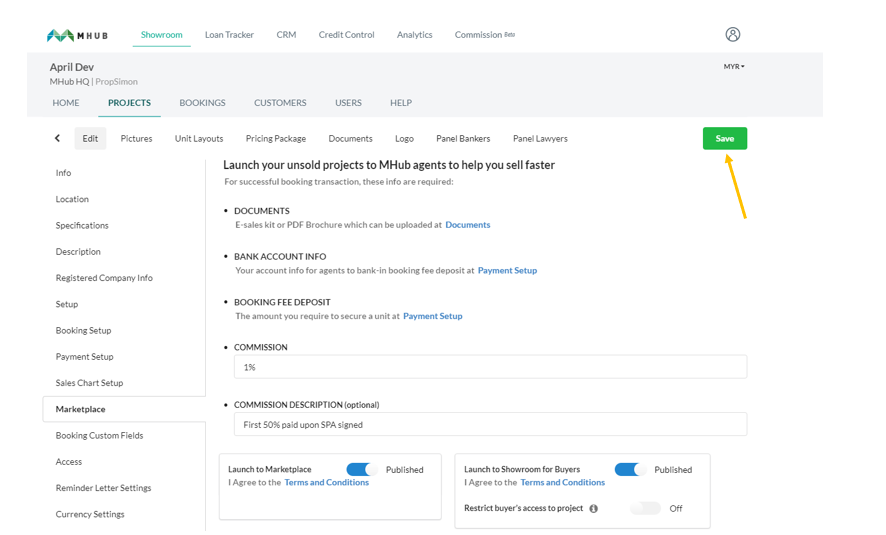 11. Finally, you have to set up the project as Public Project in the Showroom to complete the publishing rules. Check Public Project and Save.