Here are some tips to help equip you with the best way to close more sales. Sell better, sell faster with MHub Lead.
Tip #1
Get familiar with MHub CRM
Our MHub platform and tools are here to help you. We exist to make your lives easier! We place strong emphasis and thought on the design, making sure the app is easy, simple, and straightforward for our users. Click around, explore and give our features a try! Here on this support page, you can find step-by-step articles to guide you. Feel free to contact us at help@mhub.my as well for any additional support.
Our CRM works best to manage your sales pipeline. Leads are funneled through and ultimately converted to a sale. Have a look at the simple illustration below.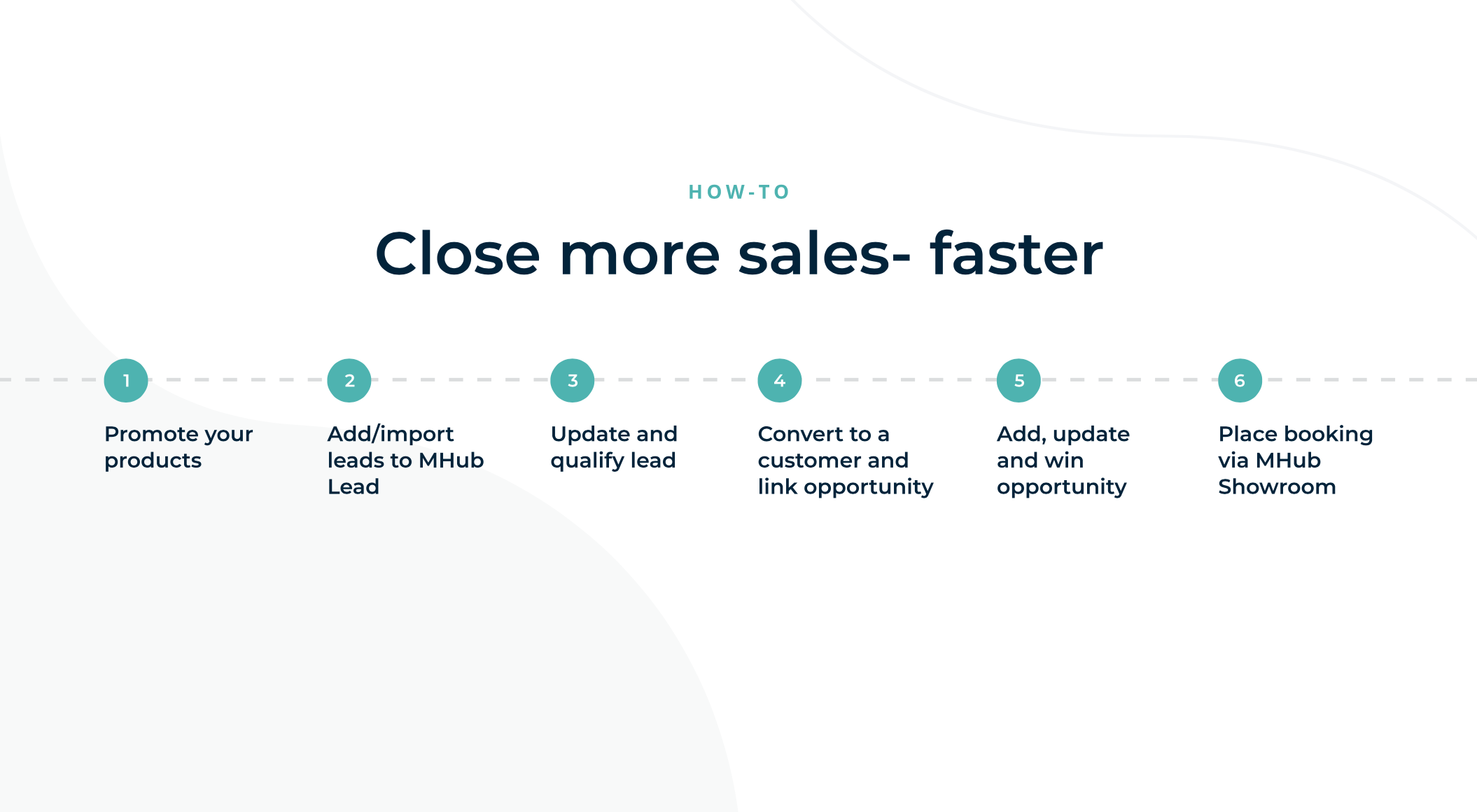 Tip #2
Get your team on board
Platforms work best once everyone is on board. Sync up with your sales team and have them use and update information about your customers on the app itself. This way, you and your team can be assured that everyone will always be on the same page - obtaining the latest, real-time sales information. Ditch the google sheets or excel files. Ditch the complicated and irrelevant or old-fashioned system you once used.
Tip #3
Add leads and qualify them
Add or import leads from different channels onto the app. Qualify the leads by cold-calling which helps you verify if the number is valid or contactable. You can always have sales interns or a call center to help you do the job of calling them.
Tip #4
Enrich your contacts
Qualifying a lead will convert the lead to a customer. Every customer will have a profile.
Find out more about your customer and have the information updated on their profile page. You can then personalize the approach of your sales and marketing team, effectively, closing more sales while keeping your customers happy :)
Tip #5
Create opportunities

Talk to your customers about your product and narrow down their interests. Attach them as opportunities on the customer profile page and keep track of every opportunity there. Don't let them fall through the cracks! Assign different opportunities to be followed up by different salespeople.