▼ For Headquarters user access roles only
View User account types for more info
Upon subscribing to MHub, the primary user access will be given to the company's person-in-charge (PIC). This person is the same as stated in the Service Agreement Form.

The primary user access is called the Headquarters access role. Our onboarding team will provide the login and password via email.
The Headquarters role would be able to create other user accounts to access the MHub platform. The number of user accounts can be created on your subscribed package.
Simple steps of User Creation
1. Click Users (at the homepage or the top menu bar)
2. Click + User

3. Fill up the particulars and click Create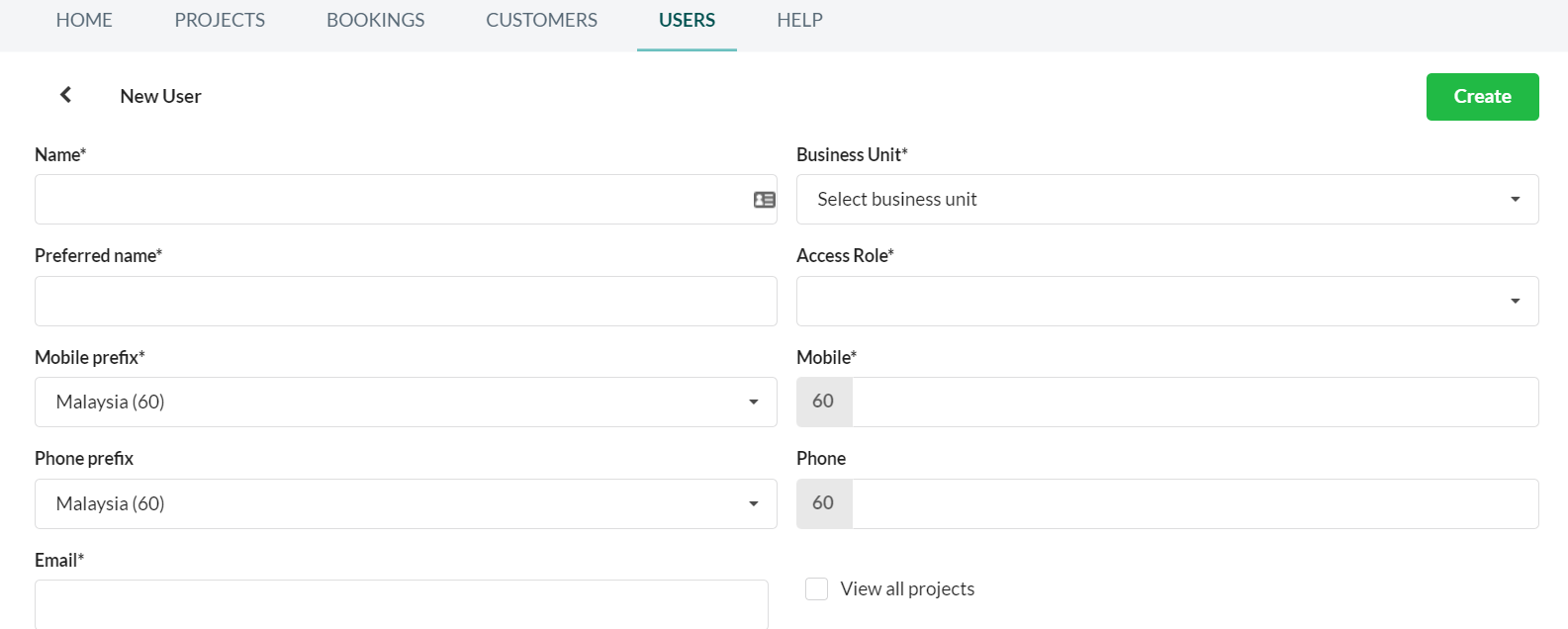 Not sure about the user access roles? Visit User Account Types