Upon subscribing to MHub, the main user access will be given to the company's person-in-charge (PIC). This person is the same person as stated in the Service Agreement Form.

The main user access is called Headquarters access role. The login and password will be provided by our onboarding team.
The Headquarters role would be able to create other user accounts to access our MHub platform. The number of user accounts able to be created depends on the package you have subscribed.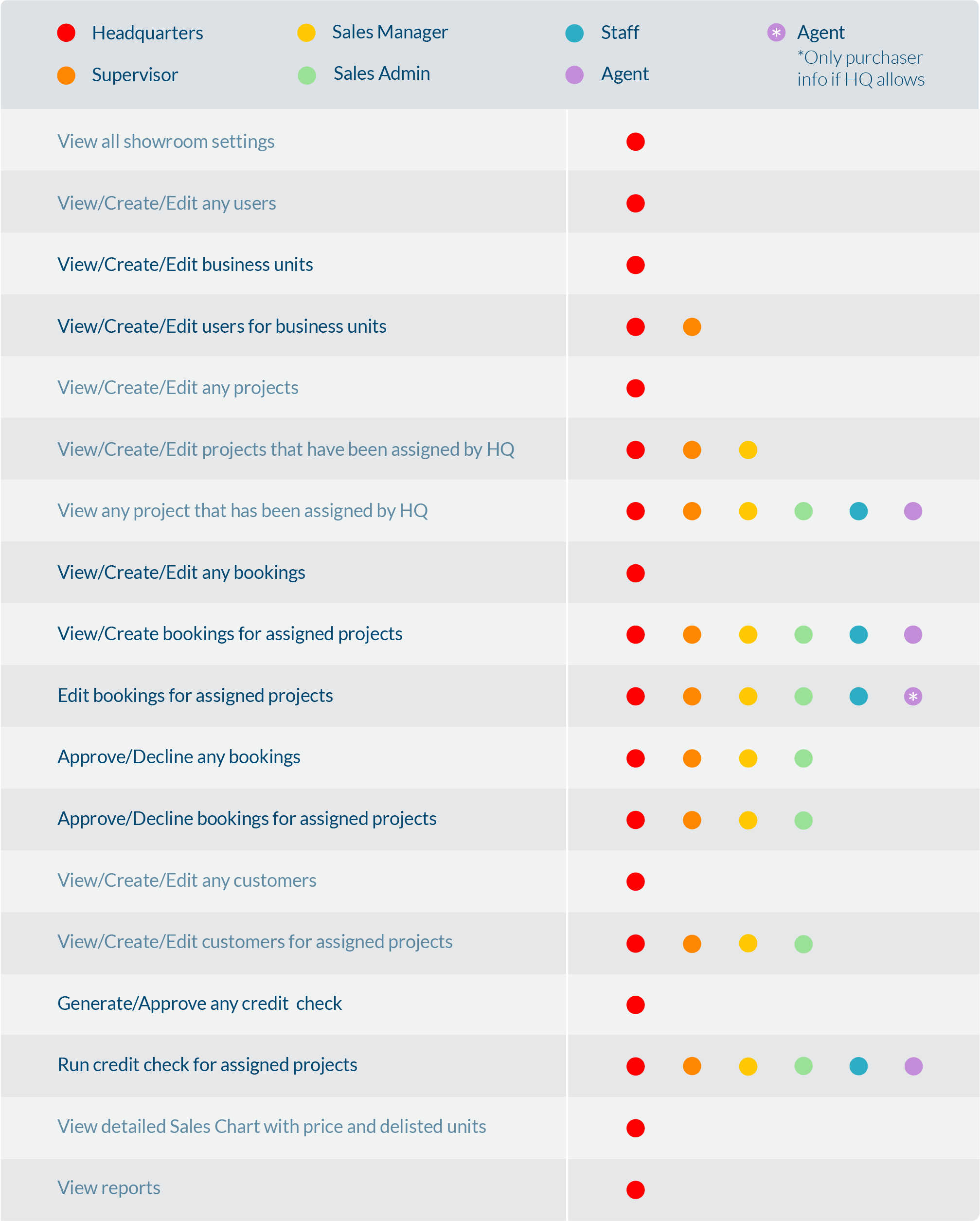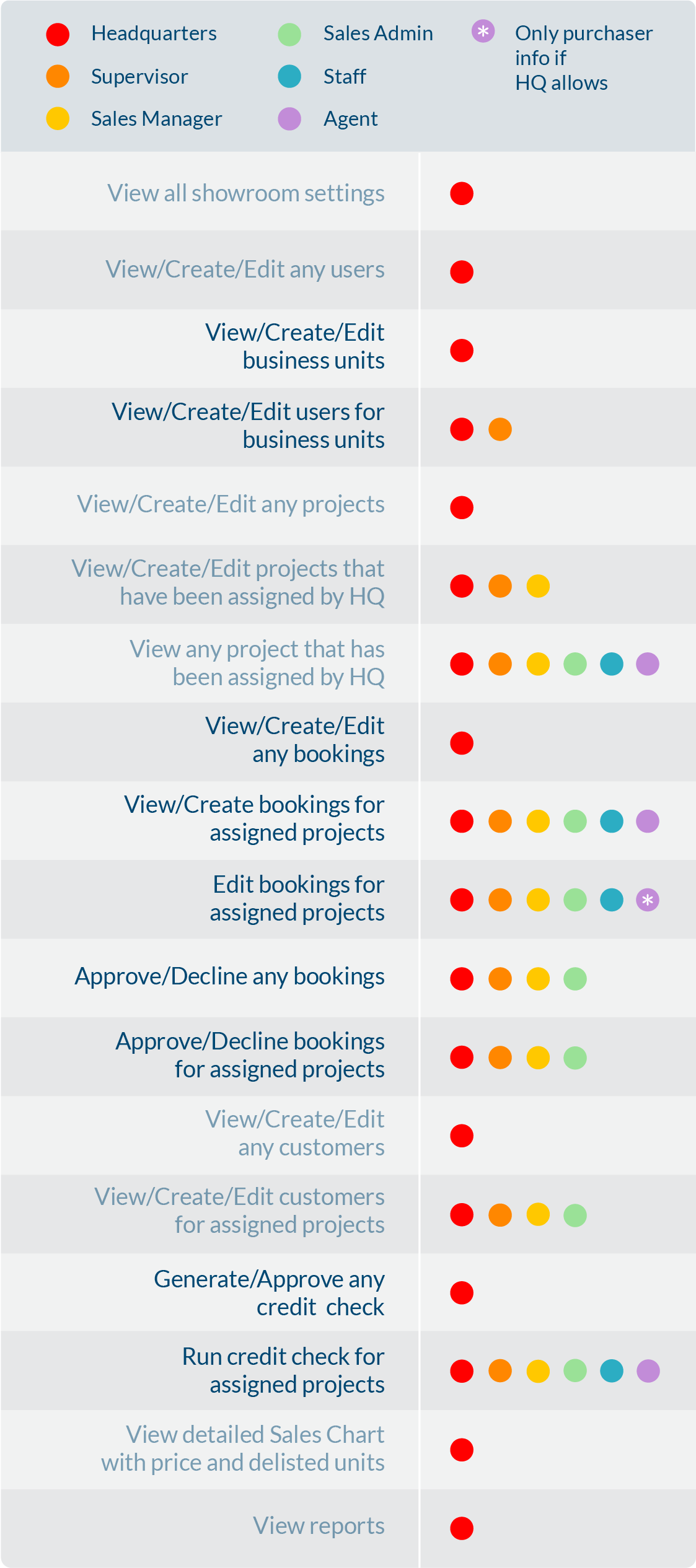 Headquarters
(Main Admin)
All Access
- Can view/create all Business Units
- Can view/create/edit/suspend Users
- Can view/create/edit/archive Projects
- Can view/create Bookings
- Can view detailed Sales Chart with price (including delisted units)
- Can manage bookings (approve or decline)
- Can view/add Customers
- Can view Reports
- Can generate/approve Credit Checks
- Can setup Projects
Supervisor
(Branch leader who can manage their own staff and project)
Business Unit Access
- Can view Business Units you are given access to
- Can view/add/edit/suspend users for own Business Units
- Can view/add/edit/archive Projects for own Business Units
- Can view/create booking for own Business Units
- Can manage booking (approve or decline) for own Business Units
- Can view/add Customers for own Business Units
- Can run credit check but need HQ approval
Sales Manager
(Branch leader who can assist in creating project and manage the booking)
Business Unit Access
- Can view own Business Unit
- Can view/add/edit/archive Projects for own Business Unit
- Can view/create booking for own Business Unit
- Can manage booking (approve or decline) for own Business Unit
- Can view/add Customers for own Business Unit
- Can run credit check but need HQ approval
Sales Admin
(Sales admin who can assist in managing booking in the branch)
Business Unit Access
- Can view own Business Unit
- Can view/create booking for own Business Unit
- Can manage booking (approve or decline) for own Business Unit
- Can view/add Customers for own Business Unit
- Can run credit check but need HQ approval
Staff
(Unit Booking)
Project and Booking Access
- Can view assigned Projects
- Can view/create/edit own booking for Projects assigned
- Can book with editable SPA Value (if HQ Allow in Setup)
- Can run credit check but need HQ approval
Agent
(Unit Booking)
Project and Booking Access
- Can view assigned Projects
- Can view/create own booking for Projects assigned
- Cannot edit their own booking
- Can edit Purchaser name and Payment Info (if HQ Allow in Setup)
- Can run credit check but need HQ approval
Agency Leader
(Unit Booking & review Agency's bookings)
Project and Booking Access
- Can view assigned Projects
- Can view/create booking for Projects assigned
- Can edit Purchaser name and Payment Info (if HQ Allow in Setup)
- Can run credit check
- Agency Leader can view all bookings from their own agency
- Agency Leader can edit all their booking information / purchaser information / payment information before booking approved (Reserved Status)