MHub HQ Role is now given access to update/change a user password/access in the Users tab.
It's just a few steps away.
1. go to User (at the homepage or top menu)
2. Select the user you would like to update/change the password/access
3. click Edit, and you will see the User Information page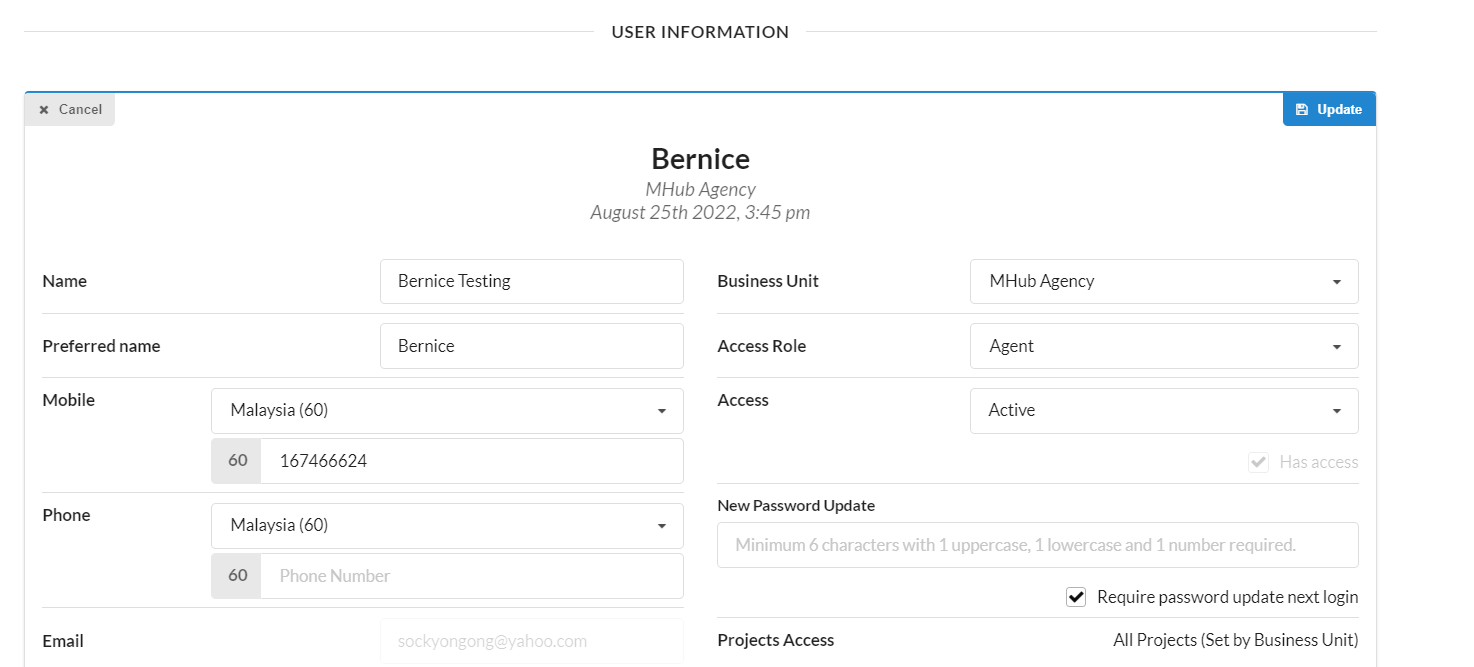 4. You can update the User's access (Active or Suspend) by clicking on the Access dropdown box
or
update/reset a new password on the New Password Update box
*We strongly advise you to check "Require password update next login" after you have updated a new password so the user may change the password to eliminate any potential for administrative abuse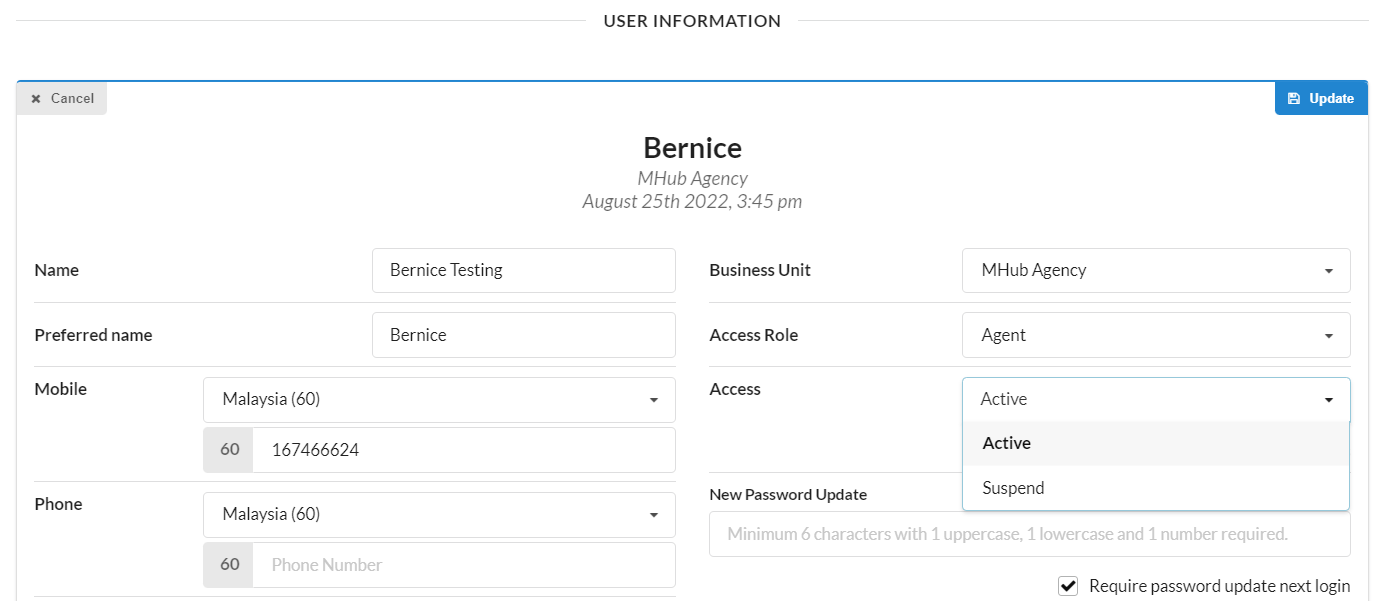 5. click Update to save the changes once it's done.